'You're going to reap just what you sow' – Lou Reed
Hi there! Today, Tuesday July 16th, the moon is at her fullest at exactly 22:56 h. Time for a new blog together with Rosalie from ZieCoaching. The theme I chose for the illustration is 'harvest'. When we look at the Wheel of the Year the first of August is the moment to reap and celebrate.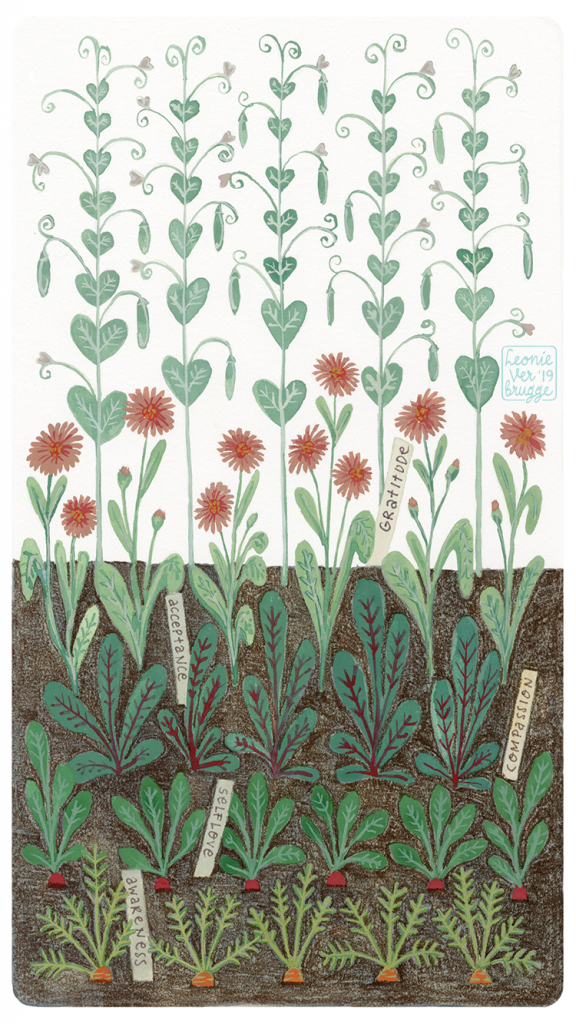 It made me think of not only my vegetable garden, but more over about the intentions I've set last month. I hope I will be able to reap them this month and the months to come. How about you? For a broader perspective on this thought please read the story of Rosalie on her blog (in Dutch). And in the mean time you can download this illustration for free. Just click the image below and safe it on your phone as a background. Enjoy your summer with this song of Lou Reed!
xoxo Rosalie and Leonie
Project Circles is a co-creation of Rosalie Heefer (text) and Leonie Verbrugge (illustration)