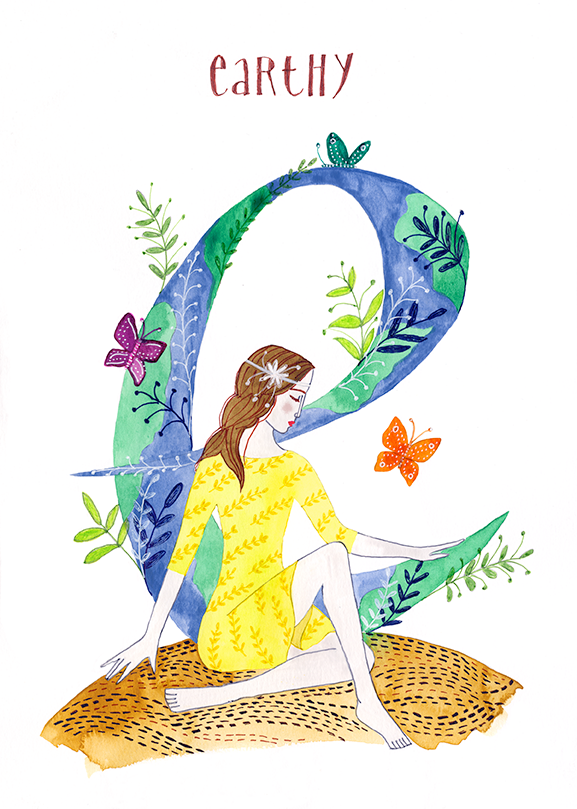 E for earthy
Time to start a new illustration project, an ABC of emotions. I choose a random letter and an emotion that starts with this letter. The letter 'E' for today seems appropriate.
'E' for 'earthy' as for today it's Earth Day. This initiative started 46 years ago and as you can read on the website 'the movement gave voice to an emerging consciousness, channeling human energy toward environmental issues'. Don't you think every day should be Earth Day? I do think so.
On the website earthday.org you can read more about this movement and it's actions.