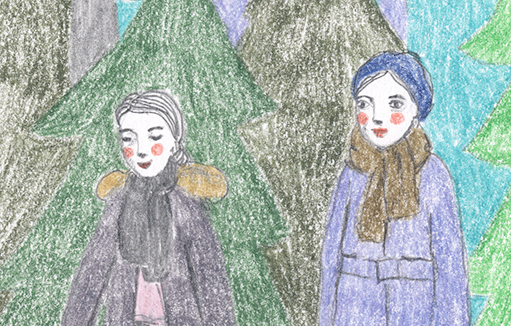 A walk in the forest
Last weekend I went to Germany with my dad and my three sisters. We stayed in a lovely (I think the Germans would say 'snucklich', which means about the same) hotel in the middle of the woods near a watermill.
We've made long walks in the forest and visited some picturesque villages in the neighborhood of the hotel. So to give you an idea of the environment, I drew you a picture. As a wallpaper for you phone. For this new month.
Click on the image below to download your free wallpaper.